Comprehensive Preventive Health Care in Your Own Backyard!
Who are you getting your nutritional advice from?
It is custom-made to you and your needs? Or is it from a popular television program, magazine, newsletter, website, etc. that does not know you on a personal basis?
Are you just guessing about what supplements you should take?..Based on what worked for your friend, the neighbor down the street, your family member or what a sales clerk in a nutrition store told you and not what has been specifically tested for you?
Click on to each of the disciplines listed on the left and the video. All of these practitioners are board-certified in their specialty, work together to empower you to take charge of your mental, relational, professional, physical and nutritional well-being.
Each practitioner offers comprehensive evaluation of your situation, offer the best options for your care and explain things to you in an unrushed visit.
We are here to help you "Be In Health".
Dr. Benjamin Salloum founded the Natural Health Center in 1998. He wanted to provide a place that would help you obtain optimum health through a balanced and healthy lifestyle.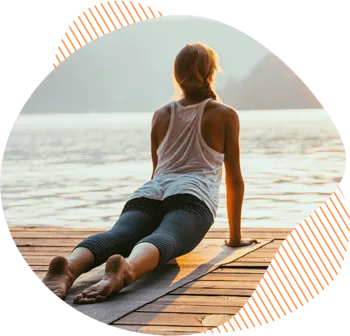 What We Offer:
Business Coaching
Evaluation and Treatment of Back Pain, Low Back Pain, Sciatica, Fibromyalgia, Arthritis, etc.
Nutrition Coaching
Psychotherapy
Testing and Treatment for Mercury and other Toxic Metals
Testing and Treatment for Parasites, Yeasts and other Infections
Thermography
And Much More